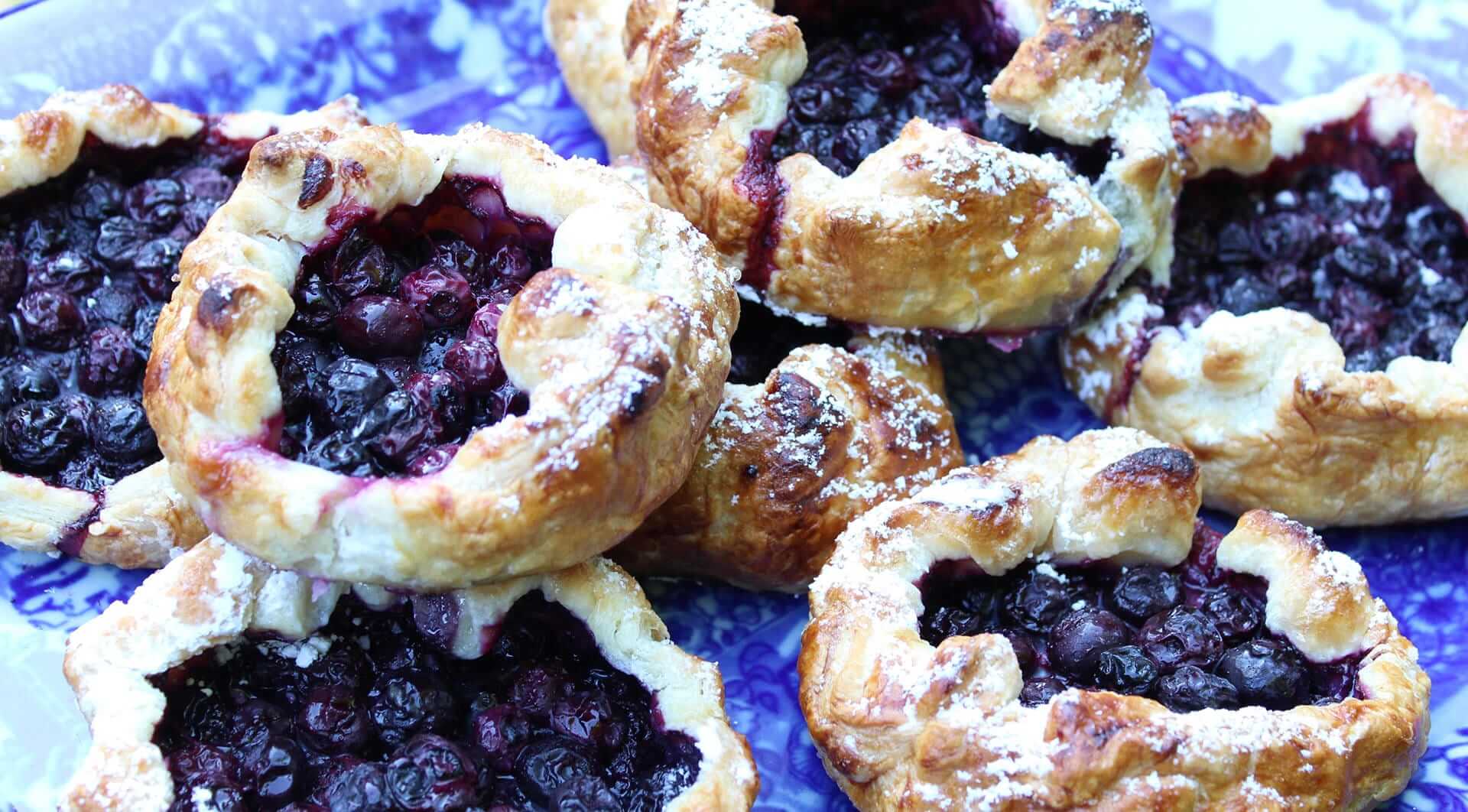 Summer is big-time berry season in New England. One of my very favorite go-to desserts is my recipe for Farmhouse Blueberry Galettes.
A galette is a free-form rustic tart, that, while it sounds fancy, is really a cinch to put together, and works perfectly for my kind of country house entertaining. Simple. Beautiful. Delicious.
My freezer is always stocked with packages of Pepperidge Farm Frozen Puff Pastry. It's the perfect base for pretty much any type of berry – or any fruit for that matter, so I can put these galettes together in a flash.
These rustic beauties, whether served en masse on a platter or individually on dessert plates, are even extra fabulous when served with vanilla ice cream! (Because what isn't made better with ice cream?!)
Farmhouse Blueberry Galettes
(Serves 6–8)
3 cups fresh blueberries (washed and dried)
1 package puff pastry (thawed)
½ cup sugar
2 tablespoons cornstarch
1 tablespoon lemon juice
¼ teaspoon salt
1 egg (lightly beaten)
Preheat oven to 425°F.
Line a large sheet pan with parchment paper or a Silpat.
In a large mixing bowl, gently toss blueberries with lemon juice and salt.
In a smaller bowl, mix together sugar and cornstarch. Add to blueberry mixture and combine gently to coat.
Roll out thawed puff pastry to ¼-inch thickness. Cut out rounds that are 4 to 5 inches in diameter.
Spoon the blueberry filling into the center of each circle, leaving about an inch from the edges. Fold the edges of the circle in a little, about 1-2 inches over the filling. Wherever a fold occurs, just pinch it with your fingers to seal in the blueberry filling.
Brush the pastry crust with the beaten egg. Bake for about 30 minutes or until golden brown.