Partner with Nora Murphy Country House
Nora Murphy has turned her passion for country house style and its embodiment—her own home in Newtown, Connecticut—into a multimedia juggernaut. Her award-winning blog, website, strong presence on social media platforms like Facebook & Instagram, e-magazine plus visibility in print media and on TV have earned Nora Murphy Country House a devoted following all over the country and around the world. Approachable and authentic, Nora is an influential style source with an active, loyal fan base. Join our family of curated sponsors and connect with consumers who love decorating, entertaining, and gardening.
Major Markets:
Northeast
Texas
California
Pacific Northwest
Southeast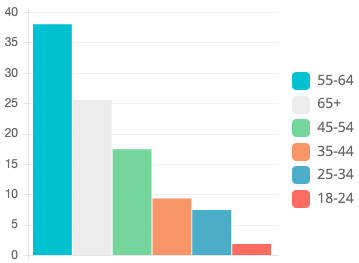 Ads are sold on a monthly basis with discounts available for long-term commitments. We will also provide you monthly reports so you can see how your ads perform.
Ad Spot
Location
Frequency
Cost
Home Page
Our most-visited page. The powerful springboard to the NMCH experience.
Sidebar
Monthly
$1000.00
Blog Page Ads
Award-winning and well-read - Blogs are personally written by Nora or select special guests with a range of relatable topics for fans of all things home.
Sidebar
Monthly
$500.00
Sponsorship
Type
Frequency
Cost
Sponsored Blog Post
Nora loves and understands her fans - each one is special to NMCH. Let her develop a custom blog focused on your brand. Posts will be shared on social media and by email to NMCH loyal subscriber base. Your post will be archived on our site for continued exposure. Pricing includes 300 words max + 3-6 custom photos curated from your very own NMCH photoshoot
Featured Post
Once
$2,400.00
Sponsored Blog Mention
Have your product photo, description, and weblink mentioned in a themed blog post.
Featured Post
Once
$800.00
Sponsored Email Blast
Nora has an open rate on emails that is 25.2% higher than the industry norms. Let Nora craft an email to her fans that works for your product or event.
Email Blast
Once
$800.00
CREATIVE SERVICES (STARTING AT $250)
Our talented creative team can design an effective ad that works for your brand. Rates include 1 revision plus a jpeg that you can easily use online.
NOT SURE WHAT'S RIGHT FOR YOU?
Let our marketing team customize a program that works best for your needs.