Conor's Favorite Blueberry Muffins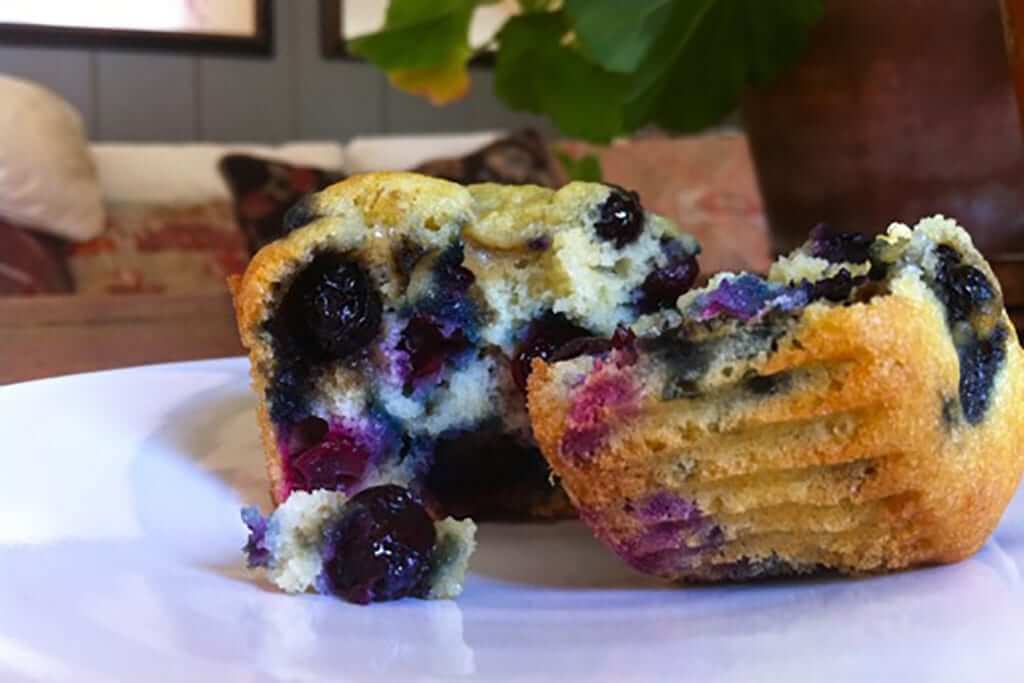 Ingredients
1½ to 2 cups fresh blueberries, washed and dried (we like the blueberry-to-cake ratio more blueberry than cake!)
1½ cups all-purpose flour
2/3 cup sugar
½ teaspoon baking soda
½ teaspoon salt
2 large eggs, beaten
½ cup whole milk
½ cup canola oil
Directions
Preheat oven to 350°F.
In a large mixing bowl, combine the flour, sugar, baking soda and salt. In a smaller bowl, combine the eggs, milk, and oil. Add wet ingredients to the dry ingredients and light­ly stir to combine. Fold in the blueberries.
Use an ice cream scooper to scoop the batter into a muffin tin lined with paper muffin cups. Each cup should be two-thirds full. Bake until the muffins pass the toothpick test, about 20 minutes.
Serve immediately (hot muffins are the best!), or let cool on a rack and store in an airtight container to be nibbled on later.